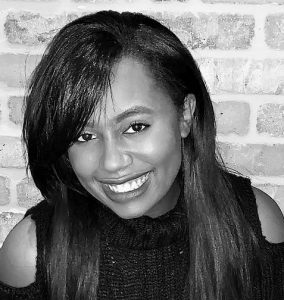 Years with Manyet Dance
Ms. Crystal has been taking dance and teaching at Manyet for 8 years.
Dance Background/Credentials
Ms. Crystal has been dancing since she was 3 years old. She started in Louisiana at a performing arts dance studio until she moved to Cincinnati when she was 9. Most of her experience was only in ballet, tap, and jazz. From there, she  joined another local studio and was on the competition team until she graduated high school. She also began taking hip hop, lyrical, and contemporary classes. She competed in regional and national competitions in Illinois, Michigan and Missouri! She attended a variety of dance conventions and camps to sharpen her skills throughout the years.
Once in college, Ms. Crystal became a member of the Northern Kentucky University Dance Team and was a member all four years. She competed each year at the ESPN World of Sports for the UDA National Competition in Orlando, FL and attended UDA camps to learn new choreography, skills, and leadership. She also performed during half time at basketball, soccer and volleyball games throughout the season! She started as a teaching assistant at the age of 16 and has been involved in teaching ever since. She uses all of her knowledge of dance to teach and it continues to drive her passion by doing what she loves!
Favorite Style of Dance
Ms. Crystal loves tap! She has always loved how precise and intricate it is. Growing up, tap was the easiest for her to learn and she enjoyed it the most. Teaching wise, she loves choreographing sassy, upbeat jazz routines! She loves building girls confidence and letting them execute their skills on the stage. It became a passion of hers once she was in college and loved performing in front of people at games and events. Doing turns and leaps are some of her favorite technique exercises and she loves applying them into routines.