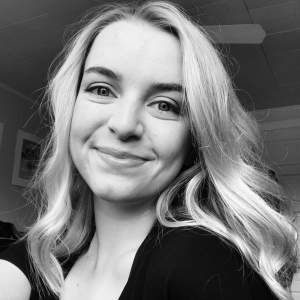 Years with Manyet Dance
Ms. Alice has been taking dance at Manyet for 17 years and teaching for 7 years.
Dance Background/Credentials
Ms. Alice has always had a passion for dance and has taken every opportunity to expand upon this passion. This includes competing nationally with Manyet Dance for 3 years, being a member of the Highlands Dance Teams for 6 years, and performing as a dancer and singer in 5 musicals at Highlands High School. Ms. Alice is now a senior at Xavier University and will be graduating in the spring of 2020 with a B.F.A. in printmaking and drawing and a minor in Digital Innovation, Film, and Television. At Xavier, she is also participating in her fourth season with the nationally ranked Xavier Dance Team and is involved in multiple other organizations and leadership positions on campus.
Favorite Style of Dance
While Ms. Alice will be teaching a lot of hip hop this year, truly her favorite style is tap!