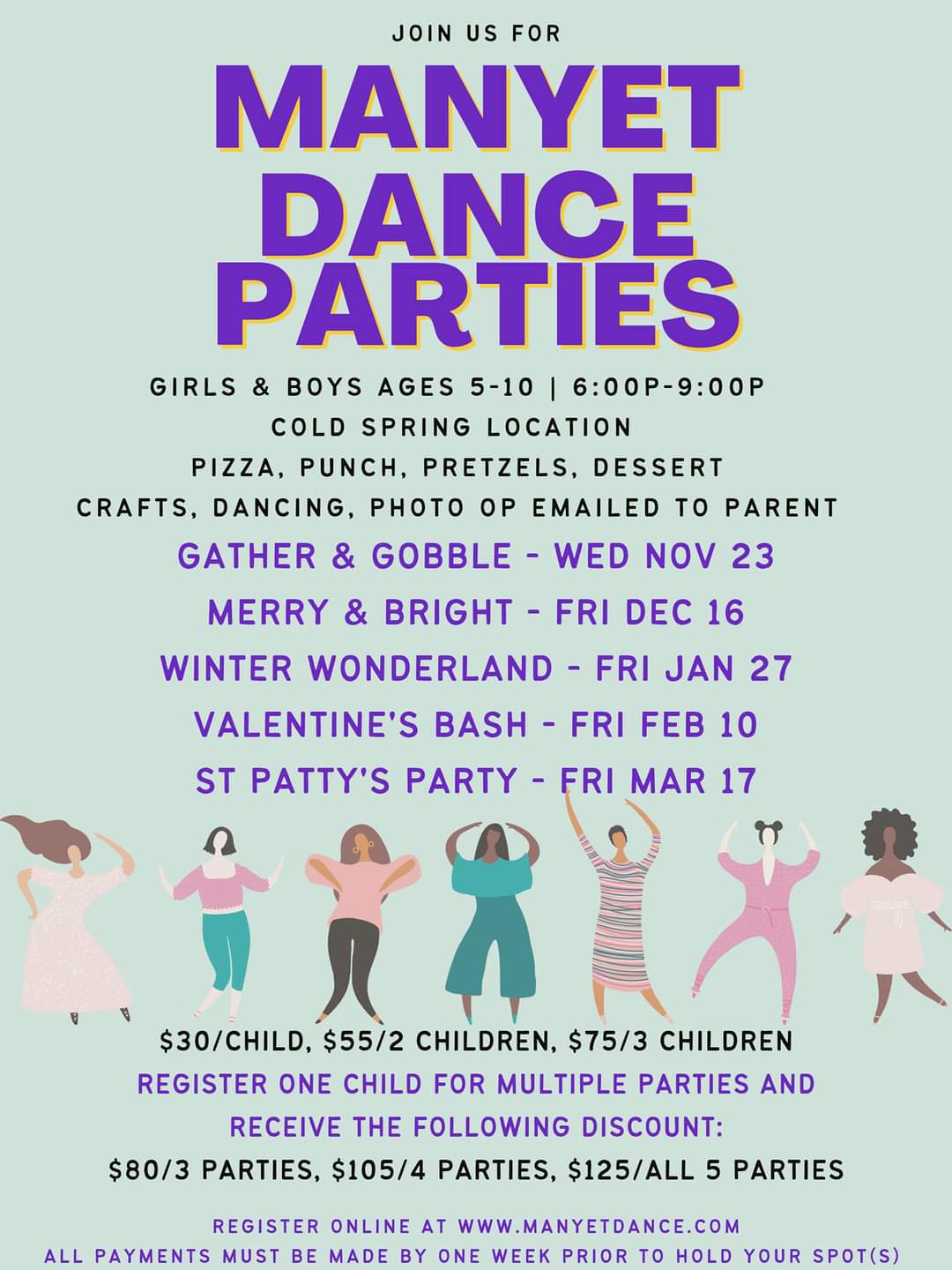 CLICK HERE FOR MORE INFORMATION AND FAQs.
_____________________
Steps to register your child(ren) for the 2022 – 2023 Dance Parties:
1. Click here to download the instructions for logging on to your Manyet Dance Online Account or to create a new account
2. Click on the star below to proceed with the registration process
3. Pay online or contact the office to arrange for payment by check
Please note that in order to finalize the registration, you must click the "Submit Registration" button after selecting all classes for all students.