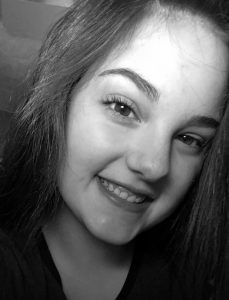 Years with Manyet Dance
Ms. Abby has been dancing at Manyet for 16 years and teaching for 5.
Dance Background/Credentials
Ms. Abby has been dancing with Manyet since she was 3 years old where she has taken classes in tap, ballet, jazz, lyrical, hip hop, pointe and acro. She competed with Manyet for 10 years and has competed nationally twice. Through the Manyet Dance Troupes she has participated in many dance conventions where she was taught by professional dancers from around the world and has received scholarships to attend other dance seminars nationally. She currently participates in the adult class to continue growing as a dancer.
Favorite Style of Dance
Ms. Abby enjoys all styles of dance but favorite is tap!