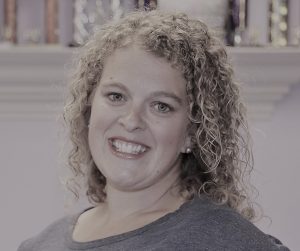 Years with Manyet Dance
Ms. Lisa has been taking dance at Manyet for 34 years, teaching for 25 years and has owned the studio for 9 years.
Dance Background/Credentials
At the age of two, Ms. Lisa began taking ballet, tap and tumbling classes from Ms. Amy at Manyet Dance. At the age of eleven, she became a demonstrator and from there progressed to teaching and choreographing dances on her own. She has received choreography awards for her creative dances at both the regioinal and national level. Many of her dancers have gone on to dance in college and also dance professionally.
Besides taking classes at Manyet, and being part of the Manyet Dance Troupe for five years, Ms. Lisa has attended numerous dance conventions throughout the United States where she was taught by professional dancers and choreographers. At conventions her dancing ability was rewarded with scholarships to attend national dance seminars. She was also on Northern Kentucky University's Dance Team during her four years of college where she performed at basketball games, campus events and national competitions and was a captain for two of those years. Ms. Lisa continues her dance education and keeps up with the latest trends in dance by continuing to participate in dance conventions and teacher/studio owner seminars and workshops.
Favorite Style of Dance
Ms. Lisa just can't pick a favorite style of dance!