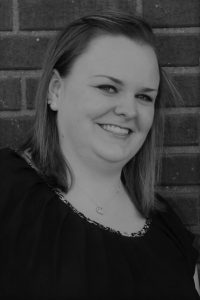 Years with Manyet Dance
Ms. Kelsey has been dancing at Manyet for 22 years and teaching for 9 years.
Dance Background/Credentials
Ms. Kelsey began at Manyet Dance at the age of 4.  In her 22years at Manyet, she has taken ballet, tap, jazz, and hip-hop.  When she was 9 years old, she began dance troupe and was a member of the very first Powder Puff Dance Troupe.  Ms. Kelsey was on dance troupe for 9 years participating in Powder Puff, Junior, Senior, and Elite Dance Troupe.  Through her participation in the Dance Troupes, she attended numerous dance conventions put on by Dance Educators of America and other dance programs taking classes in ballet, tap, jazz, lyrical/contemporary, hip-hop, and musical theatre.  Since she started as a teacher, she has attended several dance conventions put on by Sheer Talent to continue her education in dance.  She continues her dance education by participating in the adult advanced combo class on Monday nights.
Favorite Style of Dance
Ms. Kelsey's favorite style of dance is tap! As a child, she always loved making noise and tap was the perfect outlet.  Tap has always come naturally to her and with the steps came the speed. Some of Ms Kelsey's favorite dances have been tap dances, her favorite being a routine she performed in Dance Troupe called Jelly's Last Jam where the music cut out in the beginning of the routine and they finished the dance with no sound but the taps on their feet.  What she love about tap is the different variations in sounds and variations in speed that tap can be performed with and the crisp, clear sounds of tap steps.