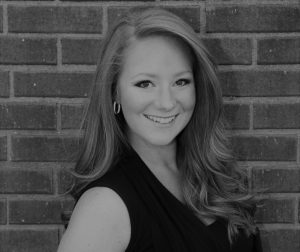 Years with Manyet Dance
Ms. Emily has been an instructor for Manyet Dance and a member of the Monday Night Advanced Combo class since 2013.
Dance Background/Credentials
Ms. Emily has been dancing for over 20 years with more than 10 years of teaching experience in Northern, Central, and Eastern Kentucky. She studied with distinguished studios and companies in the Northern Kentucky and Cincinnati area, including several years with the Otto M. Budig Academy of Cincinnati Ballet. Emily attended Eastern Kentucky University where she studied Kinesiology, Biomechanics, and Dance Anatomy. She was a member of and scholarship recipient during her time on the EKU dance team, with whom she competed in Las Vegas, Nevada for a national title.  Ms. Emily was an elected officer, choreographer, and cast member of EKU Dance Theatre, a modern dance company under the direction of Dr. Marianne McAdam.  Emily was voted by her peers as the recipient of the "Outstanding Choreographer Award'', the highest honor in the company.
Since Ms. Emily began working with the Manyet Dance Troupes in 2013, her choreography and dancers have been awarded multiple top honors and scholarship opportunities at competitions at the regional and national level. Emily loves sharing her passion for dance and movement with the dancers at Manyet. She is proud to use her collective education and diverse experiences to challenge her dancers with original choreography that is unique and artistic as well as current methods of technique and training that is effective, safe and fun.
Favorite Style of Dance
Ms. Emily's favorite styles of dance are ballet, modern, lyrical, contemporary, musical theatre, and jazz!
She has also enjoyed years of training in a variety of dance styles including tap, hip-hop, pom, african, middle eastern, and ballroom (freeform waltz, latin, and west coast swing).  Ms. Emily continues her dance education by regularly attending workshops and conventions.