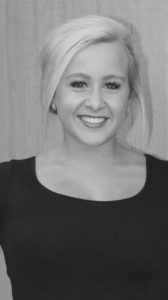 Years with Manyet Dance
Ms. Taylor Anne has been taking dance at Manyet for 20 years and teaching for 10 years.
Dance Background/Credentials
While dancing and teaching at Manyet, Ms. Taylor Anne has had the opportunity to choreograph multiple dances for both recitals and competitions. She has attended numerous dance conventions as well as received scholarships to National Conventions throughout the United States. She performed professionally with Andrea Wagner Productions for the Coney Island Live Shows as a Singer and Dancer from 2013-2016. During her years as a performer she was the Assistant Manager and Dance Captain for the ensemble. Ms. Taylor Anne is a graduate of Thomas More University where she was the Dance Team Captain from 2016-2019. During her time at TMU, she choreographed pom and jazz routines for the team as well as co-choreographed a competition routine.
Ms. Taylor Anne is currently the Assistant Dance Team coach at Bishop Brossart High School and has choreographed for the St. Mary's School Dance Team.
Favorite Style of Dance
Ms. Taylor Anne's favorite styles of dance are tap and jazz!